Now You Can Earn CE Credits Working from Home!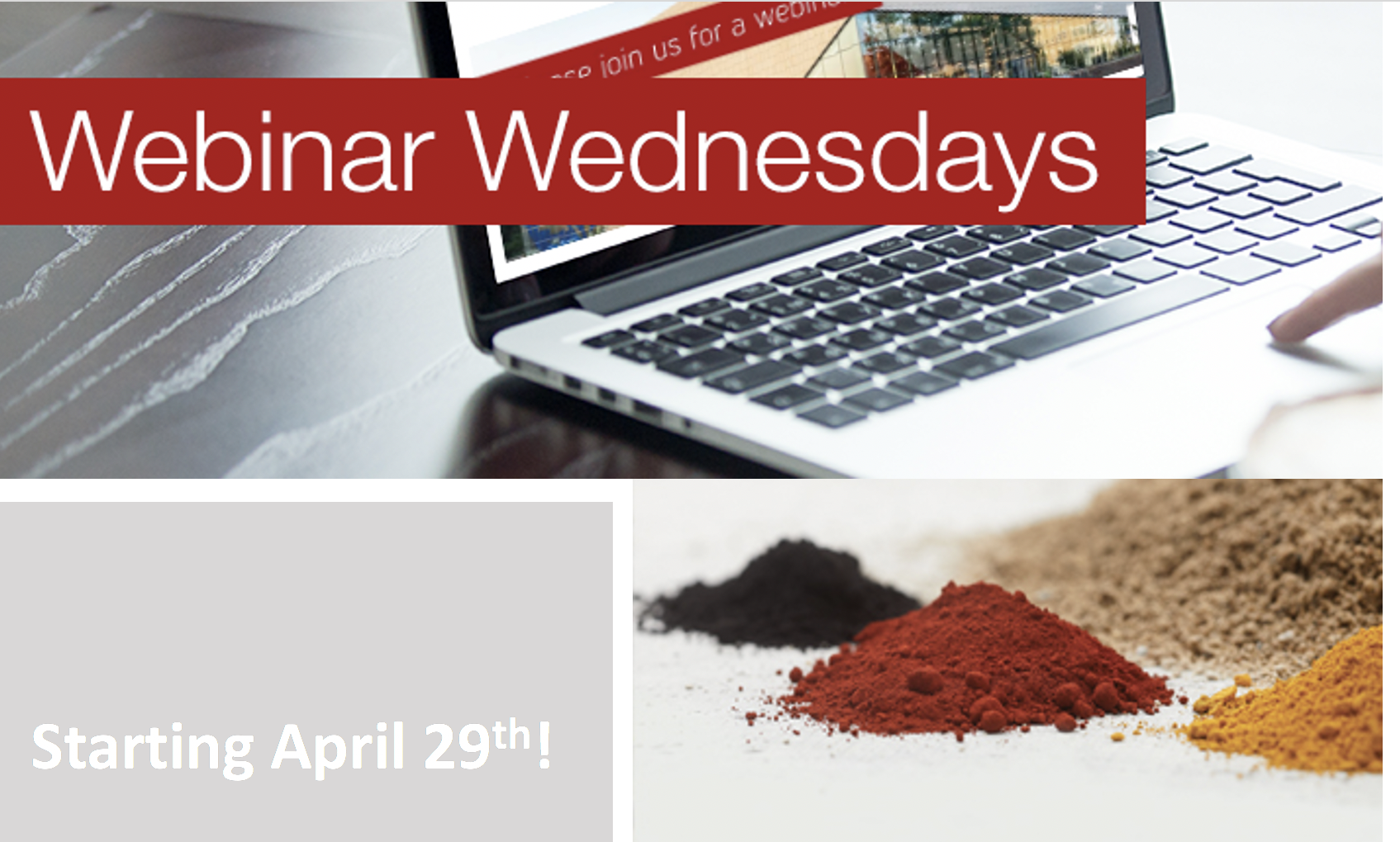 Necessity is the mother of invention! So if we can't see you in person, we're coming to you – virtually. Starting on April 29th, you can take one of our continuing education courses via online webinar. We're offering six courses over the next 12 weeks, every other Wednesday at 12:30 pm EDT. Simply go to our Webinar page to register for a course!
Here's a run down of the exciting courses we're offering. All of our courses are AIA accredited and can be used towards OAA learning credits as well.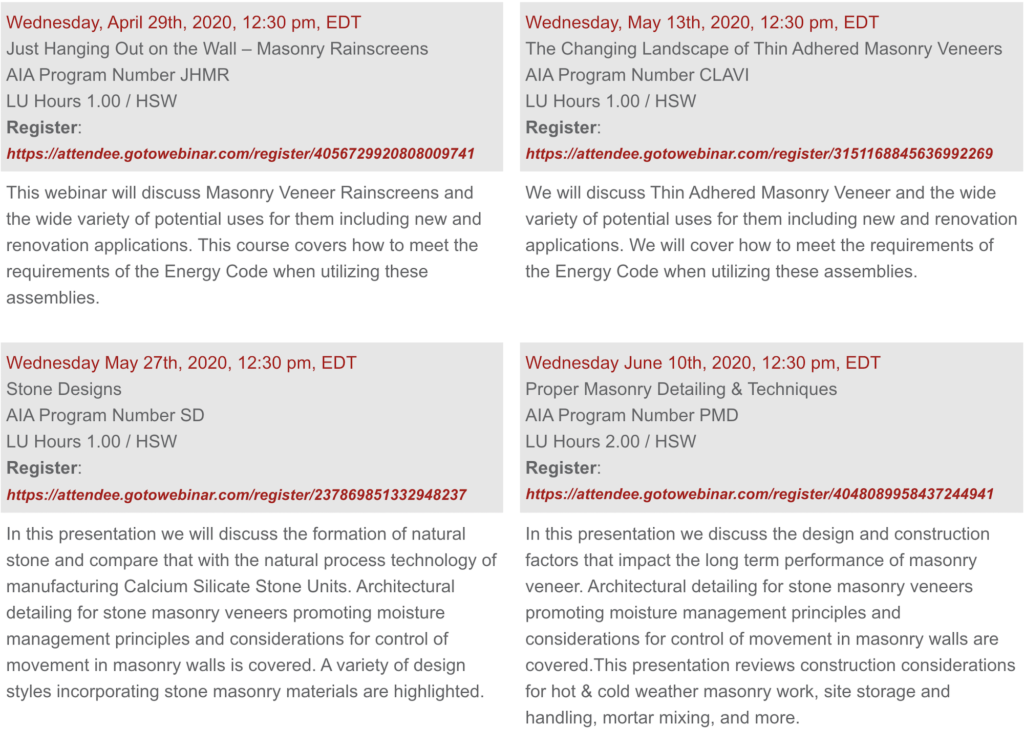 Again, to register simply go to our Webinar page and click on the red link for each course. For more information, you can always contact us at solutions@arriscraft.com. And, be sure to stay connected with us on Instagram or Twitter @arriscraftstone for interesting project and product updates.