A Charming Selection of New, Rustic Chic Colors!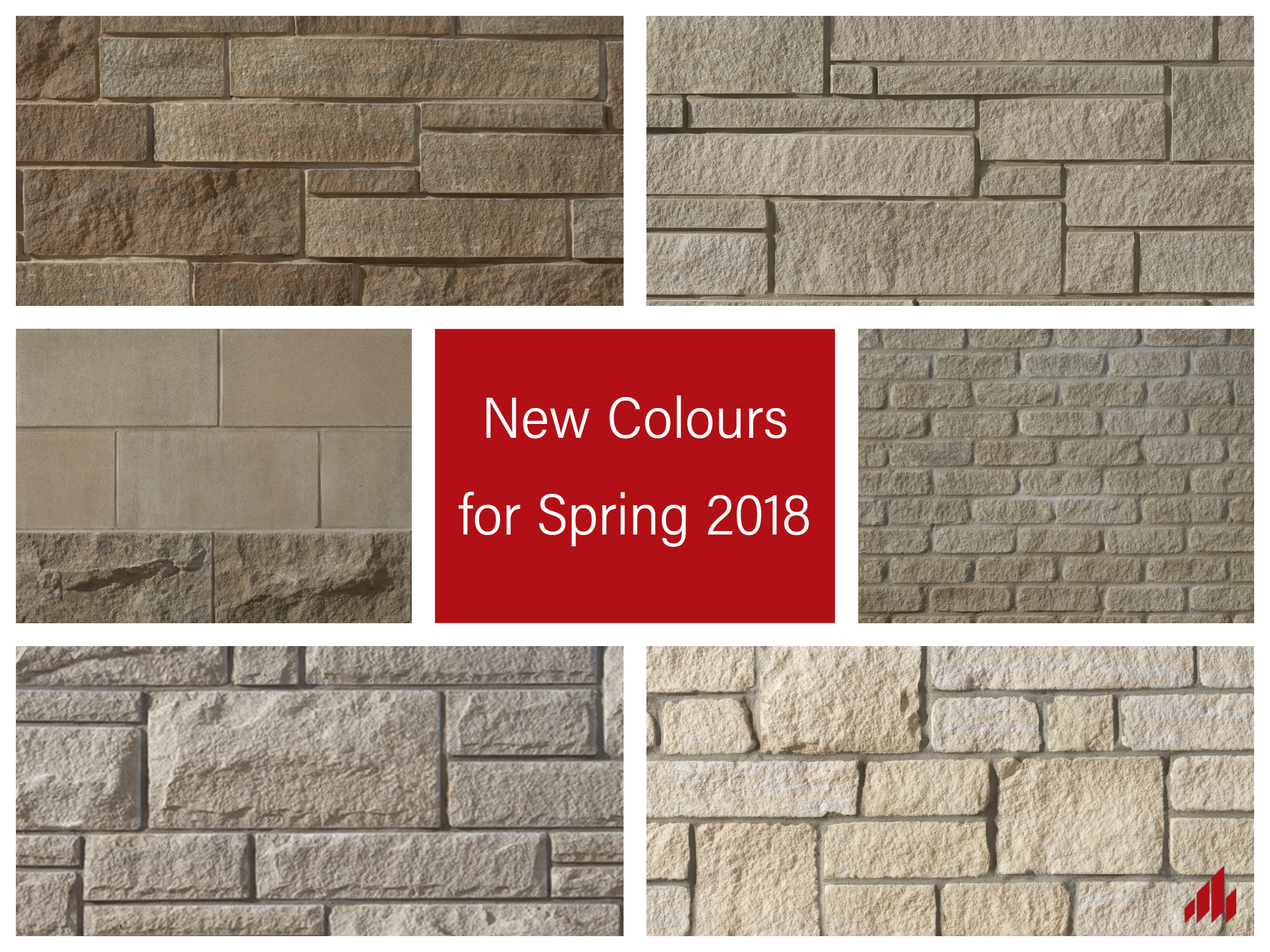 We are on trend this year – introducing new colors for several of our Building Stone, Tumbled Vintage Brick, and Renaissance®  product lines! You'll find these new colors are rich and rustic, ideal for combining with timber, natural wood tones and dark accents. Be sure to check back in the coming weeks – we have more new colors coming, plus new thin Adair® limestone!
Laurier Opal (Cambridge)

Opal is a fresh, light color that will easily complement any cool accent color. This simple color works very nicely with the classic lines of Laurier Building Stone.

Shadow Stone® Collingwood

(Cambridge)

This lively brown blend of Shadow Stone® is sure to be a crowd pleaser.

Shadow Stone® Tacoma 

(Cambridge)

More into soft, muted tones? This cool grey color will be an elegant enhancement to any project.

Tumbled Vintage Brick 

Weathered Oak (Cambridge)

Weathered Oak is part of our charming Tumbled Vintage Brick series. The warm tones found in this brick complement many of our other Building Stone colors.

Matterhorn Cotton Creek 

(Fort Valley)

Our popular Matterhorn Building Stone has a bright, light new addition with Cotton Creek, a versatile, on-trend light color.

Renaissance® Barnboard 

(Cambridge)

Renaissance® Barnboard is a beautiful blend of rich brown tones.