Rustic & Rugged Stone for Modern House Designs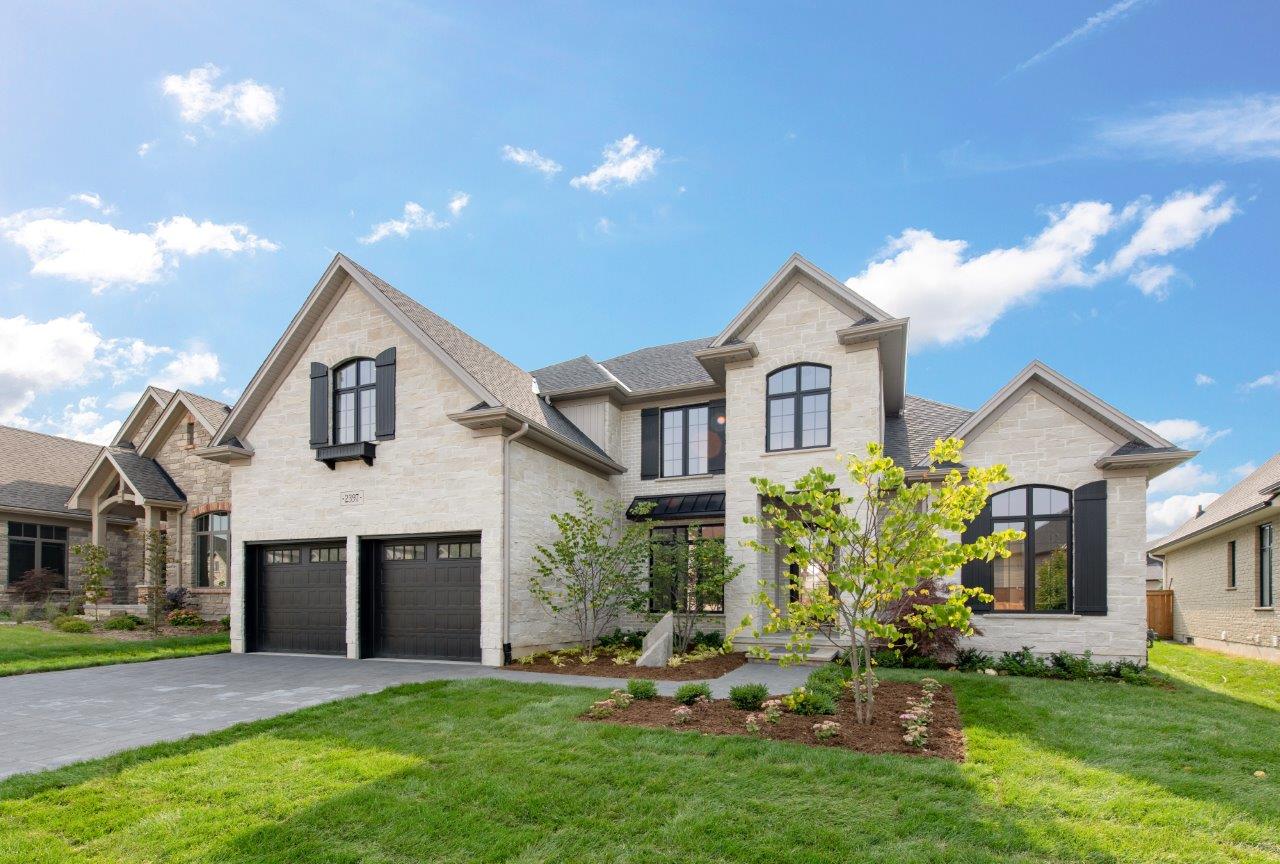 As the saying goes, everything old is new again. When it comes to home design, simple, authentic and natural-looking stone is in high demand. At Arriscraft, we help you achieve rustic farmhouse and lodge-style charm with a wonderful selection of high quality Building Stone products. We're sharing some beautiful, modern home designs that include clean farmhouse, charming cottage-style and contemporary lodge to show you that Arriscraft can help you create your brand of rugged modern – whatever your taste may be!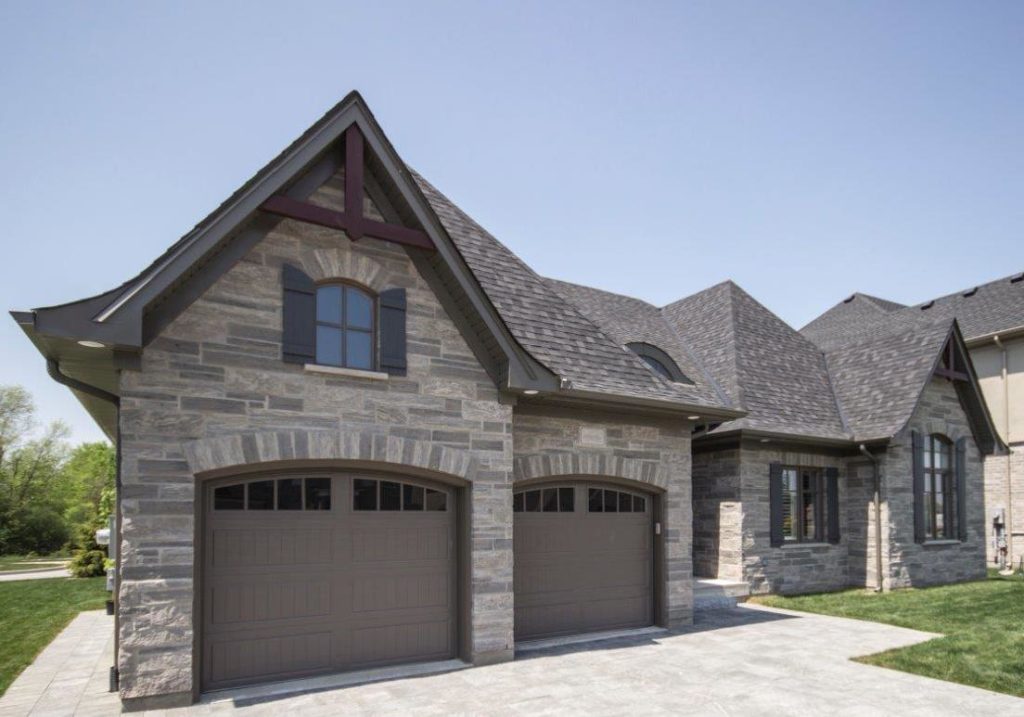 "Super-natural" Arriscraft Building Stone
A natural, authentic aesthetic is the basis for rustic, modern home design. Arriscraft Building Stone features the most natural stone grain and styles on the market. Why? Because, we make our stone in the same way that stone is created in the earth, and only our stone offers the look and durability of natural, quarried stone. Our Building Stone, because it's manufactured, installs using standard masonry techniques (similar to brick), which is much more efficient than installing irregular quarried stone. And like natural stone, Arriscraft Building Stone won't fade, crack or degrade – it's guaranteed for the lifetime of your home.
Charming Farmhouse Selections: Edge Rock & Fresco
Our Edge Rock and Fresco Building Stone are popular choices for both farmhouse and lodge-style home designs. Edge Rock features a sharper profile, whereas Edge Rock has a more weathered, field stone appearance. Both styles create a gorgeous canvas for rustic detailing, like natural wood accents and features.
Fresco | Greige

Edge Rock | Glacier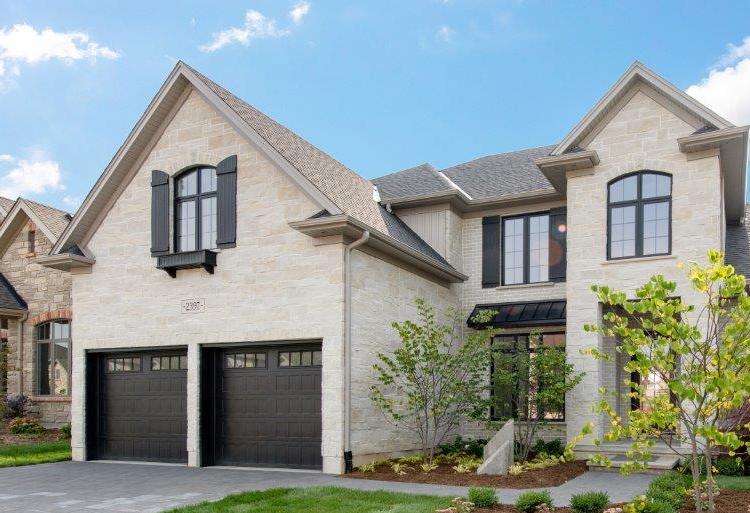 Many of our stone styles share common or complementary sizes, so you are able to blend two styles together for a truly unique finish. Fresco and Citadel (one of our more traditional styles) together create a charming finish when combined. And our popular Shadow Stone, which introduces some larger stone units, is commonly paired with Edge Rock and Urban Ledgestone.
Rustic Modern Lodge Options: Fresco, Shadow Stone and Urban Ledgestone
We love the rustic lodge style that combines Arriscraft Building Stone with lots of natural wood features, dark accents and plenty of large windows to let the outside in! Here are some stunning homes that feature our Fresco, Shadow Stone and Urban Ledgestone products (the last two options offer a more linear aesthetic and bigger sizes).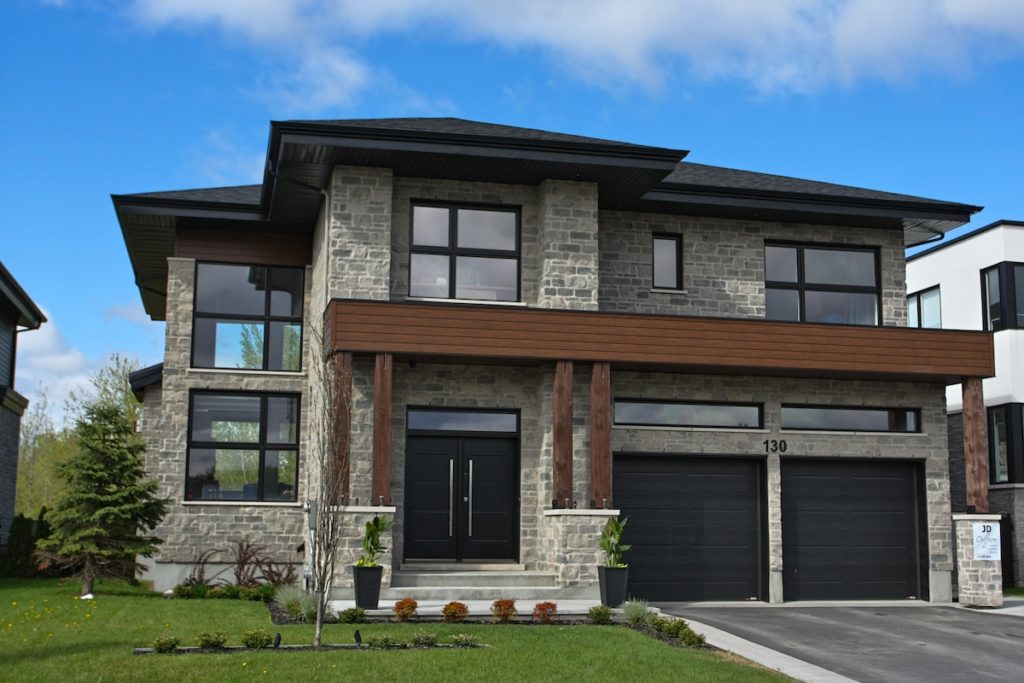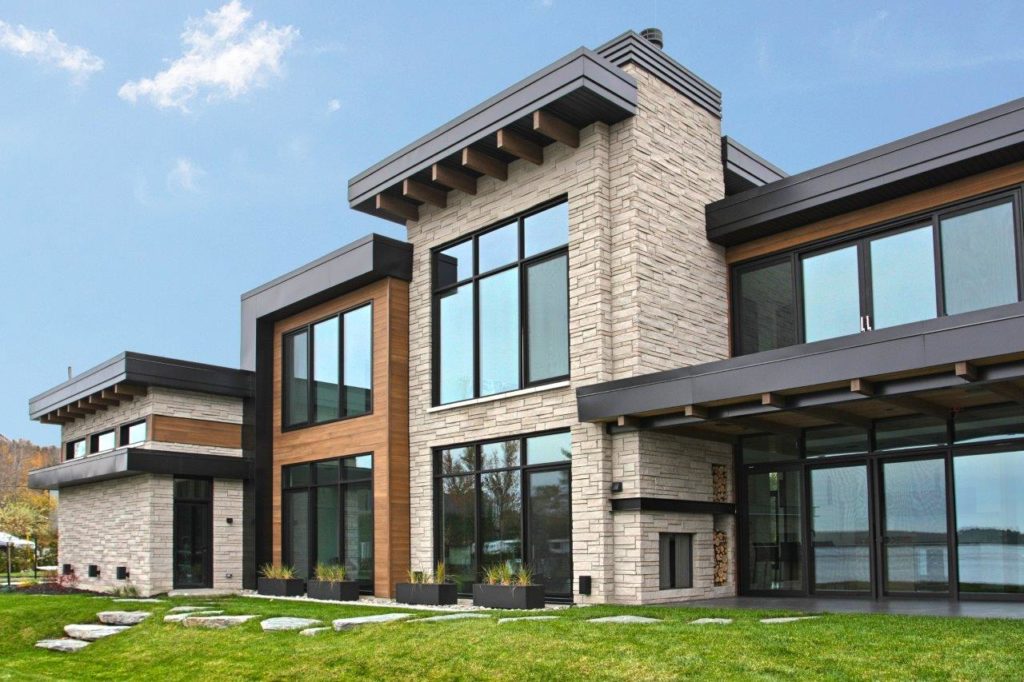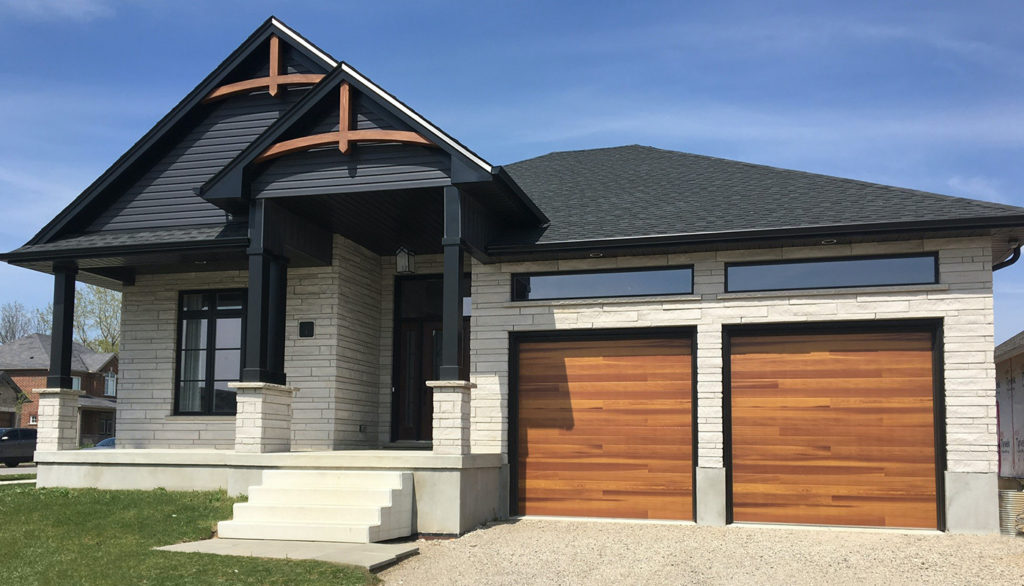 Get started on your modern home!
Our website is a perfect place to start, if you'd like to discover our full range of Building Stone products. We encourage you to watch our residential video that explains how we make our stone and the many advantages of choosing Arriscraft. To check out actual samples, find your closest dealer and be sure to visit our interactive kiosk where you can make selections, save them and even send to your builder. And, for everyday inspiration, follow us on Instagram or Facebook!