Adair® Limestone: Building History Part II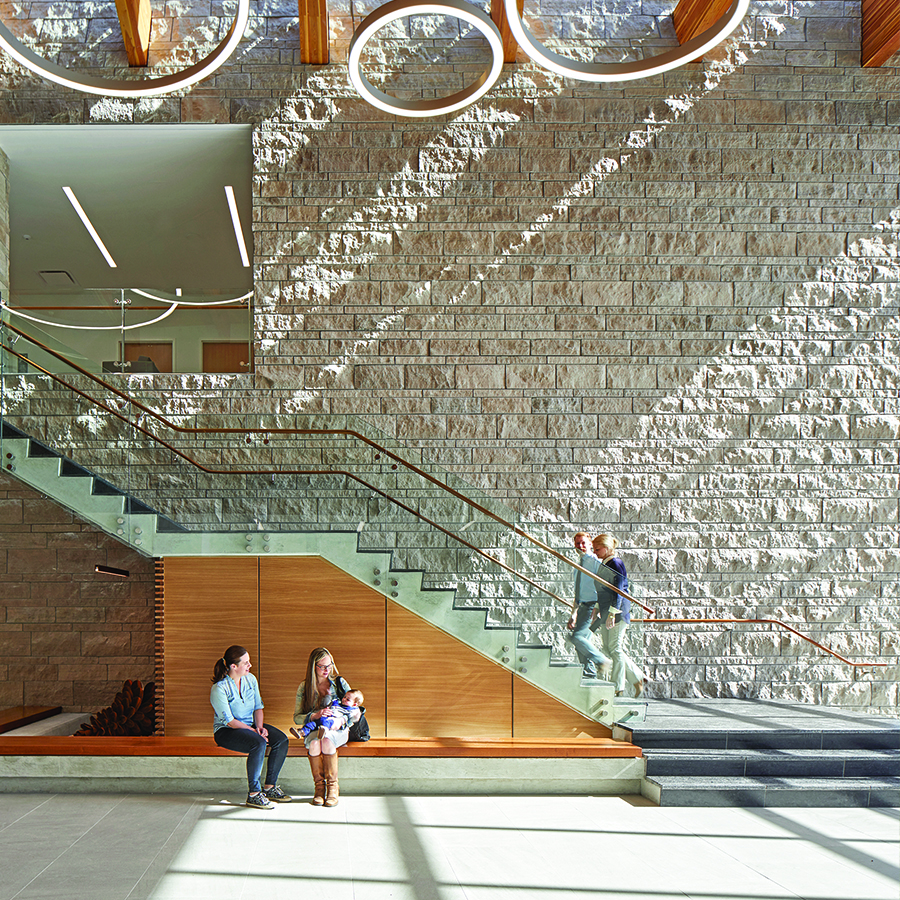 In part two of our Adair® article series, we're showcasing our expansive and versatile selection of products. Our newly-advanced harvesting and production capabilities have allowed us to expand our product offering even further. Our selection of full-bed, thin and custom options deliver tremendous design potential for our customers. Let's take a detailed look at the Adair family of products.

Unique Colours, Patterns and Finishes
Our quarry in Wiarton, Ontario is located about 4 hours northwest of Toronto. The quarry run consists of two colours – Blue-Grey and Sepia and we offer two patterns – Veined (cut against the natural bed/grain) and Fleuri (cut with the natural bed/grain). Plus, we offer multiple finishes to give every project a distinct look: sawn, fine, medium dressed, bush hammered, polished, sandblast, split face, and rocked.

Blue-Grey Fleuri

Blue-Grey Veined

Sepia Fleuri

Sepia Veined
Adair Masonry Units
These traditional masonry units are standard 3-⅝" depth and therefore can be installed using traditional masonry techniques for efficient installation. We offer three face rises – 3-⅝", 7 ⅝" and 11-⅝" (each 23-⅝" long). Our production efficiencies make this limestone product surprisingly affordable. For ashlar applications, we provide random lengths as an option.

Anchored Dimension Stone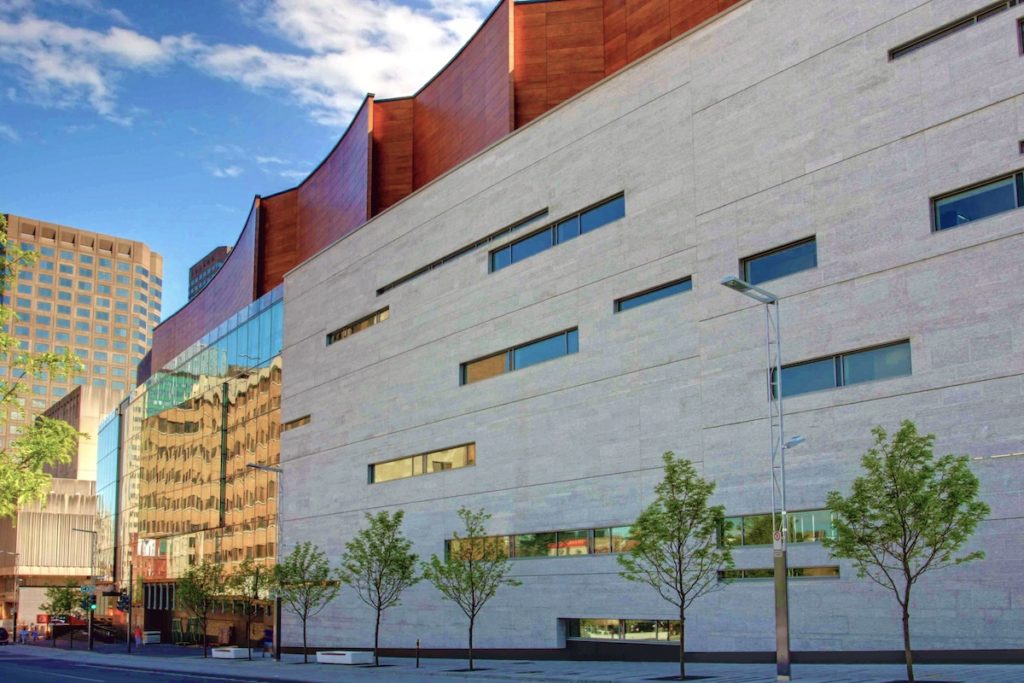 This impressive option commands attention! Cut and sized to designer specification, our anchored dimension store offers true creative freedom. Different size options, along with various cutting and shaping possibilities, provide infinite design options. Our Adair® anchored dimension stone has been used in several high profile projects, including the Montreal Symphony House (shown above).

Thin Adair Limestone
This versatile thin limestone product allows designers to incorporate the beauty of Adair® limestone virtually anywhere, including interior and exterior applications. Thin Adair features a random blend of Blue-Grey and Sepia in a split face texture and comes in three face rises (1-¼", 2-¼" and 3-½") and random lengths up to 23-⅝". What a great option to add character to new construction or to upgrade an exterior.

Adair Tile
Using natural limestone for flooring, walkways, patios, or stair tread adds a special elegance, beauty and permanence to any commercial or institutional setting. Sizes are custom ordered.
Adair landscaping stones are ideal for paving and landscaping uses, and also for gateway and entrance wall features. This enduring stone is available in various sizes to create unique patio or wall designs. An added bonus, Adair® limestone offers superior resistance to salt, so it's a perfect option for high traffic, outdoor applications at grade level.

As you've read, our Adair product line provides amazing design versatility in a product with unparalleled natural beauty and performance. In addition to these product options, we are introducing exciting new Adair products in early 2019. These new introductions will expand our options in the residential building market. Stay tuned and check out our Adair brochure!