Sleek & Sophisticated Stone for Modern House Designs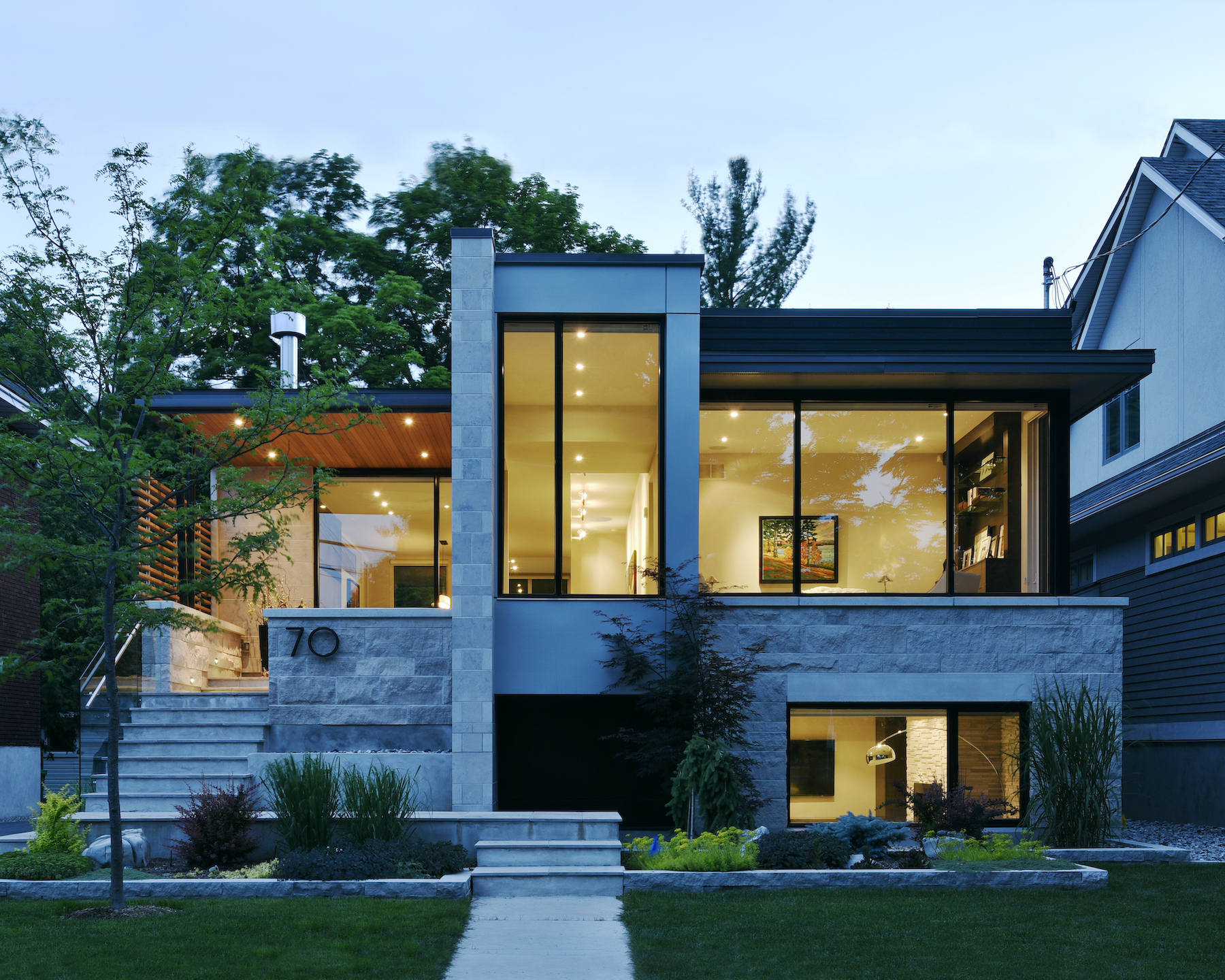 With a little extra time on our hands, 2020 has turned out to be a productive year for creative types and DIYers alike. We're also feeling inspired to share some of our amazing products for those of you who are planning a new home construction. This article focuses on our stunning contemporary stone options that are perfect for modern home designs.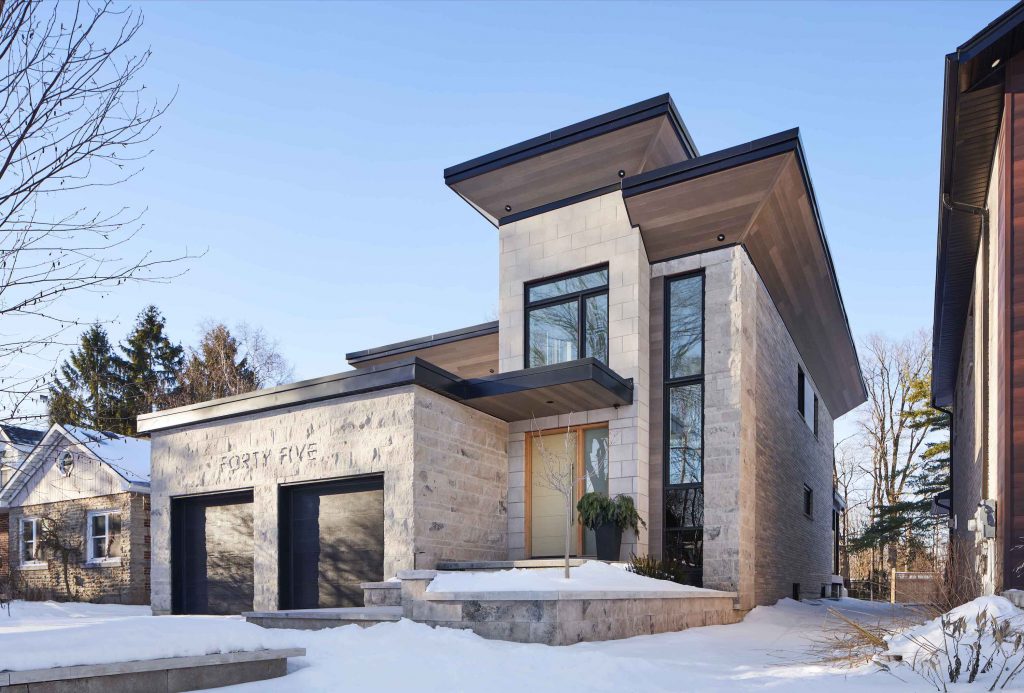 Natural Adair® Limestone
Arriscraft operates natural limestone quarries in the Bruce Peninsula area of Ontario, Canada. Because of our reliable supply and incredibly advanced finishing techniques we offer a very wide range of limestone products and finishes for residential projects – from landscaping products, to thin Adair that adheres like tile, to masonry units in many formats and finishes. In fact, over the last few years we've introduced several new products for residential homes and they're perfectly-suited to modern, timeless designs: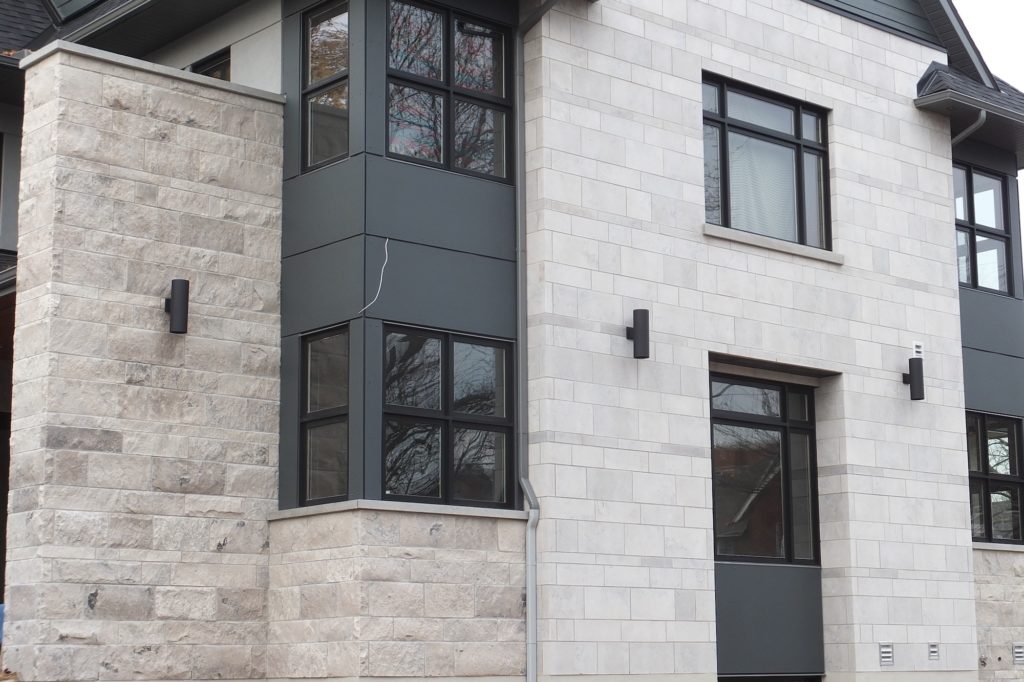 Adair Studio features new glacial finish

3 heights in random lengths up to 35 5/8″
Modern Building Stone Options
We offer many different building stone styles – from traditional to contemporary – but here we're highlighting our modern options. Our Building Stone is calcium silicate stone, which means it's made using only the natural materials of sand and lime (just like Mother Nature does). What does this mean to you? Well, you get the beautiful aesthetics and incredible durability of quarried stone, but in an easy-to-install format – it installs like brick. Our video shows you how it's made.
Our modern Building Stone products feature long, straight lines and come in a range of gorgeous colours from very light to dark, to complement the high contrast colour schemes of modern designs. Here are our top three picks.
Metropolitan
This sleek stone, in a smooth finish, comes in three sizes (or heights) and in random lengths. You can choose to install one, two or all three sizes – a great way to customize your look.
Metropolitan – 3 sizes (White)
Urban Ledgestone
Similar to Metropolitan in shape, Urban Ledgestone features a more split face or rugged texture. This elongated stone also comes in three heights and long lengths.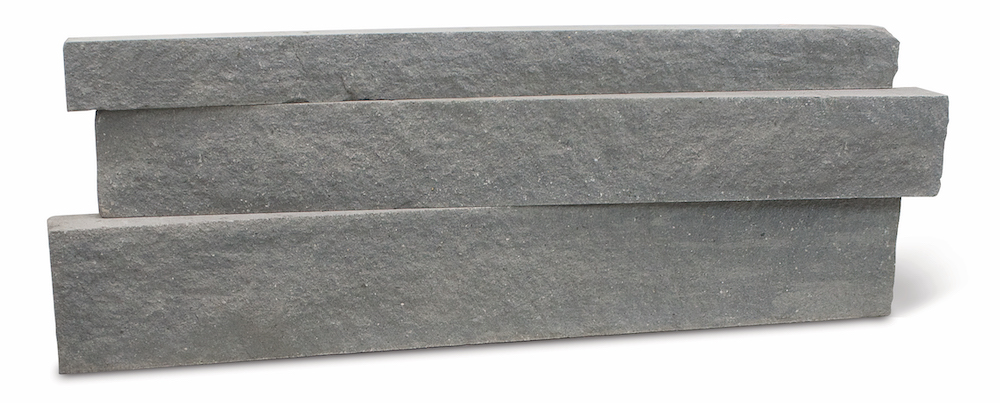 Shadow Stone
One of our most popular stone products in recent years, Shadow Stone is installed in an ashlar pattern (not in coursed rows, as with Metropolitan and Urban Ledgestone) and delivers a more rustic chic aesthetic. Shadow Stone is available in seven designer colours.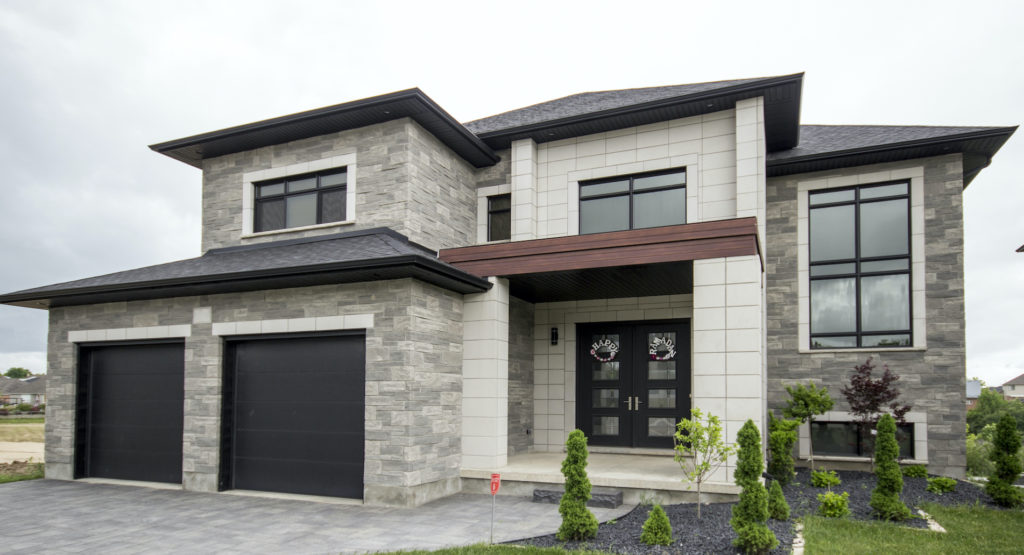 Time to Get Creative!
Before we let you go, we wanted to share this incredible home design that blends our Urban Ledgestone and Shadow Stone products. We absolutely love the crisp lines of this modern house!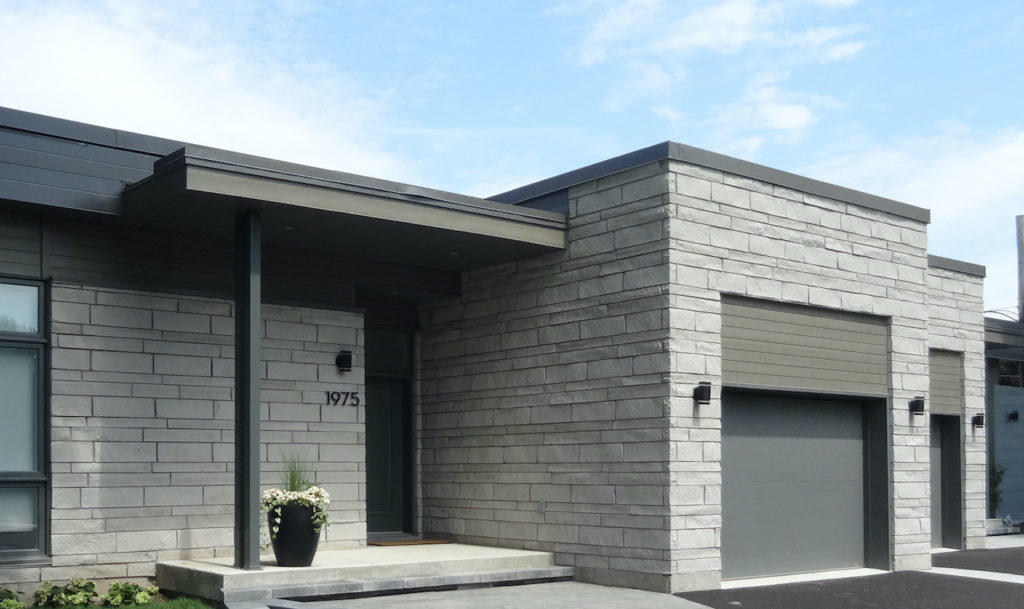 Why not get started with our Building Stone Brochure (U.S. Brochure) and check out our Building Stone product pages, including colour options? To see some physical samples, you can visit your local dealer. We also have helpful kiosks on-site where you can find your preferred style and even save and email your preferences to you and your builder! Happy planning to all!