New Marriott Hotel Features Smart Thin Stone Wall System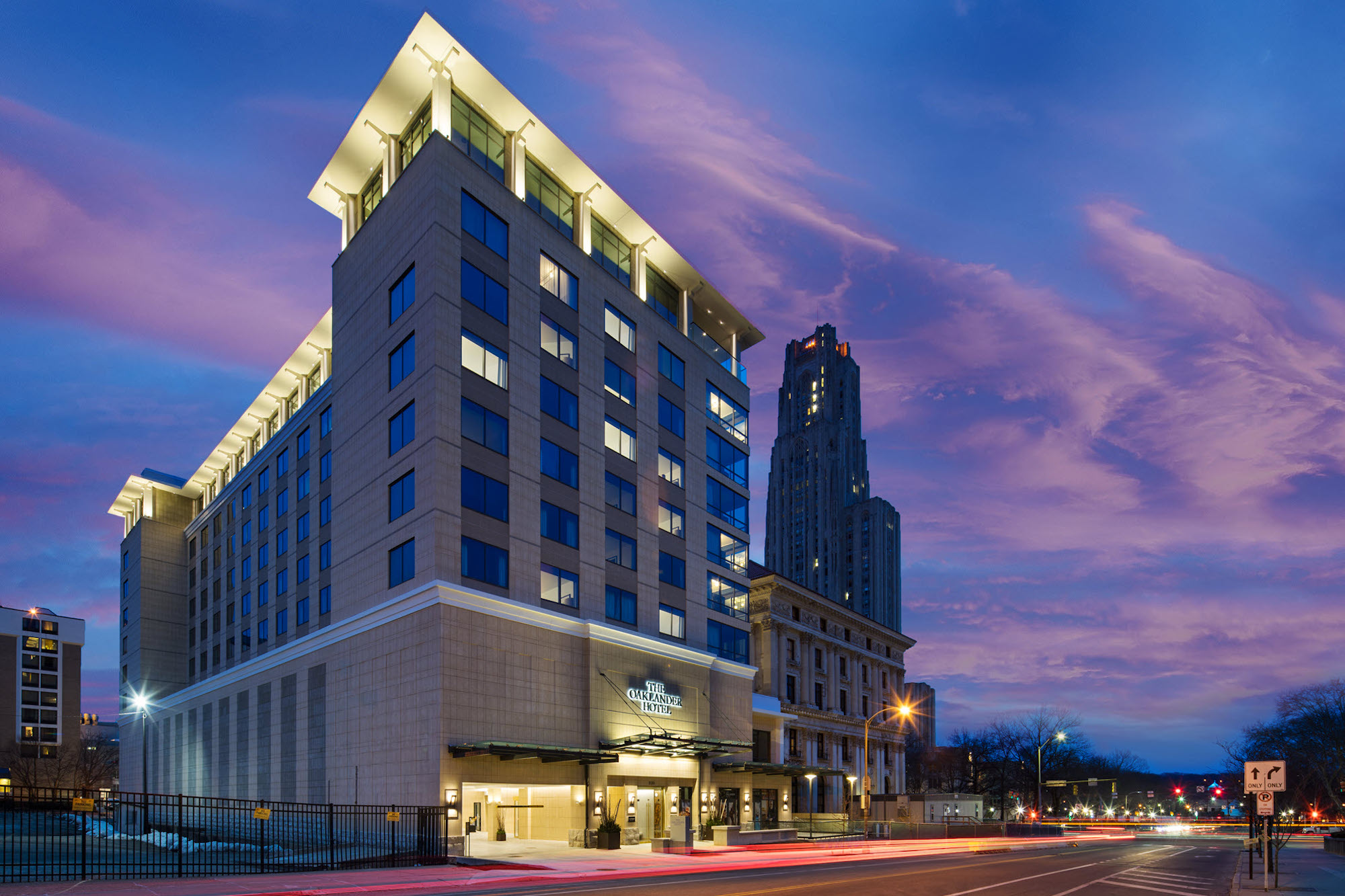 ProGUARD DP® wall system with thin stone provides both premium aesthetics and robust performance for new Marriott Oaklander Hotel in Pittsburgh.
Nestled amongst iconic cultural buildings, including the Carnegie Museum of Natural History, the Cathedral of Learning and Soldiers and Sailors Memorial Hall, the new Oaklander Hotel needed to fit in from an aesthetic perspective. This new Marriott property is also part of the hospitality chain's exclusive "Autograph Collection" – a curated group of over 180 independent hotels around the world – which celebrates the world's most distinctive, independent hotels.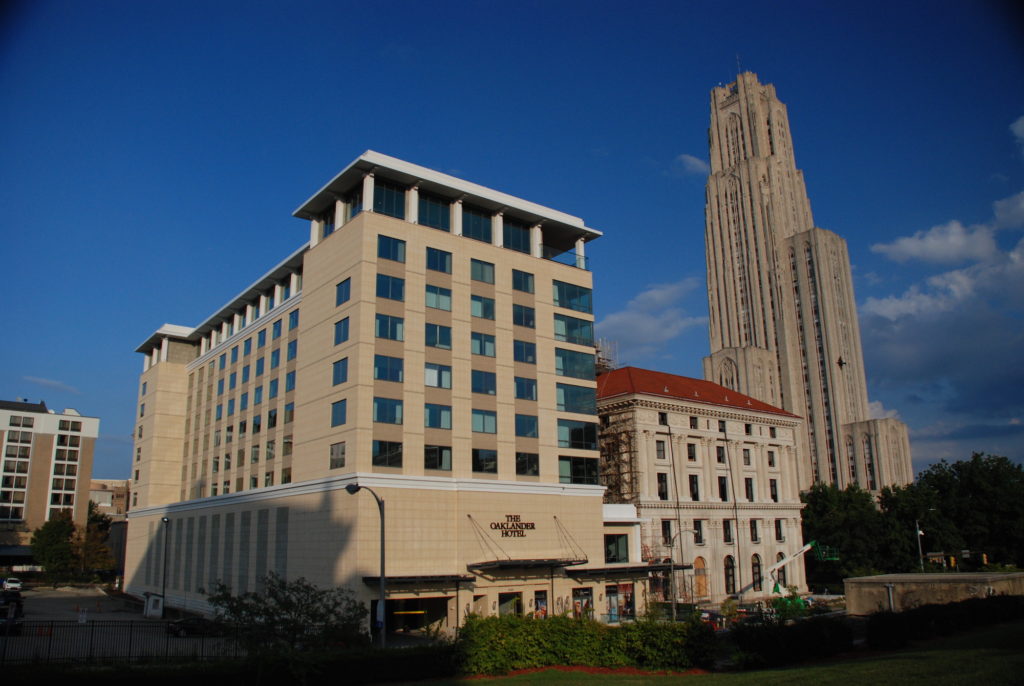 Designers sought to find a premium exterior that would complement this unique downtown Pittsburgh district and satisfy the Autograph Collection brand, plus meet more practical stipulations like energy code requirements.
Ideally, designers can source solutions that meet the demands of both form and function. For marquee projects, the challenge to balance all influences can be significant. The new Autograph Collection Oaklander Hotel needed to complement the surrounding historical and culturally significant buildings, which meant sourcing an authentic, natural stone exterior. At the same time, the brand required a premium, visually striking exterior that would both elevate the property's aesthetic.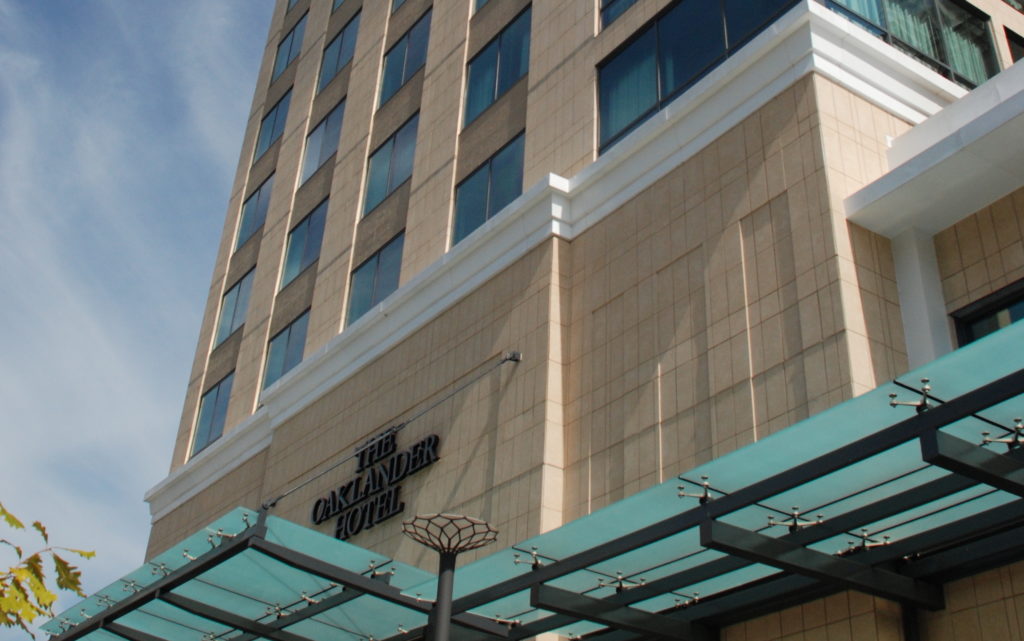 From a practical point of view, technical performance, in terms of energy code compliance and long-term durability, is equally important. So, builders were challenged to balance the key requirements of distinguished aesthetics and high performance in Pittsburgh's tough, four-season climate.
Arriscraft stone offers the natural stone look and durability that prestigious projects demand. Designers selected Arriscraft's thin ARRIS-tile units for this 10-storey hotel; installing on the entire building height helped blend the structure with the surrounding architecture and delivered a premium look. Arriscraft stone is virtually zero maintenance (like natural masonry) which means the outer beauty is maintained for the brand over the years.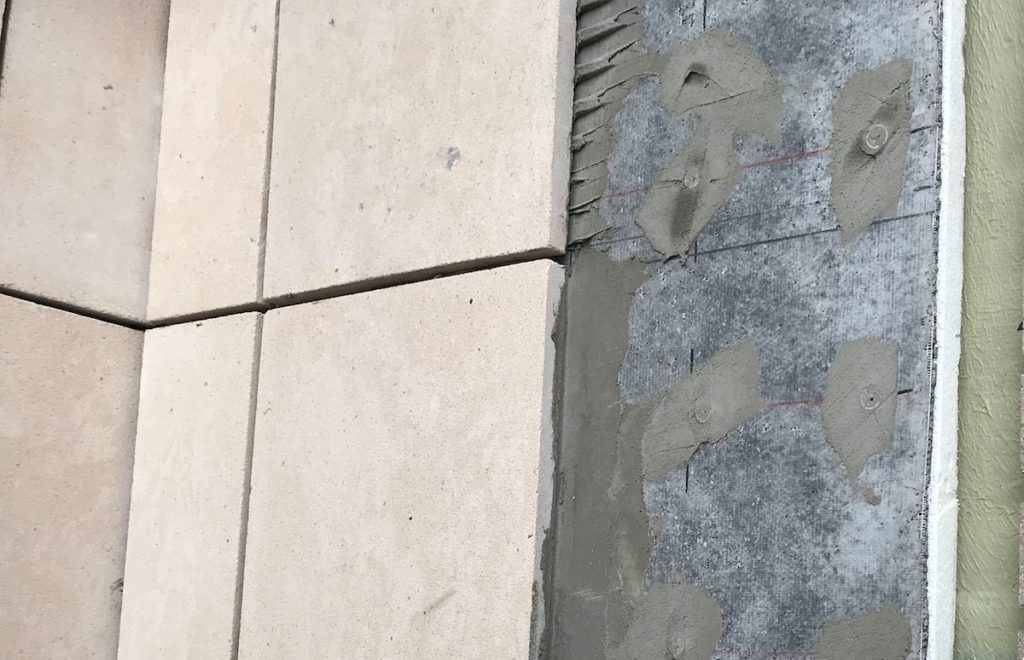 And there's interior beauty too, in the smart wall system behind the stone. Arriscraft is the exclusive distributor of ProGUARD DP Insulated Concrete Board panels; this system with Laticrete's MVIS was used on the Oaklander Hotel. This assembly met Energy Code, reduced labor time and costs and has a 15-year warranty.
About the ProGUARD DP Wall System
ProGUARD DP is a smart choice for Continuous Insulation in an adhered veneer wall assembly, particularly to meet Energy Code requirements. Panels arrive with Expanded Polystyrene (EPS), Extruded Polystyrene (XPS) or Mineral Wool Insulations laminated to ¼" thick concrete board. EPS and XPS versions have drainage grooves cut into the insulation board providing drainage for moisture and condensation. This combined system eliminates the steps of installing the drainage plane, insulation, wire lathe and mortar bed because the concrete board and insulation board are laminated together, and the insulation comes pre-cut with the drainage grooves.
Visit our ProGUARD DP® web page and check out our full thin stone product selection in our new catalog.