Get the natural stone look that you love.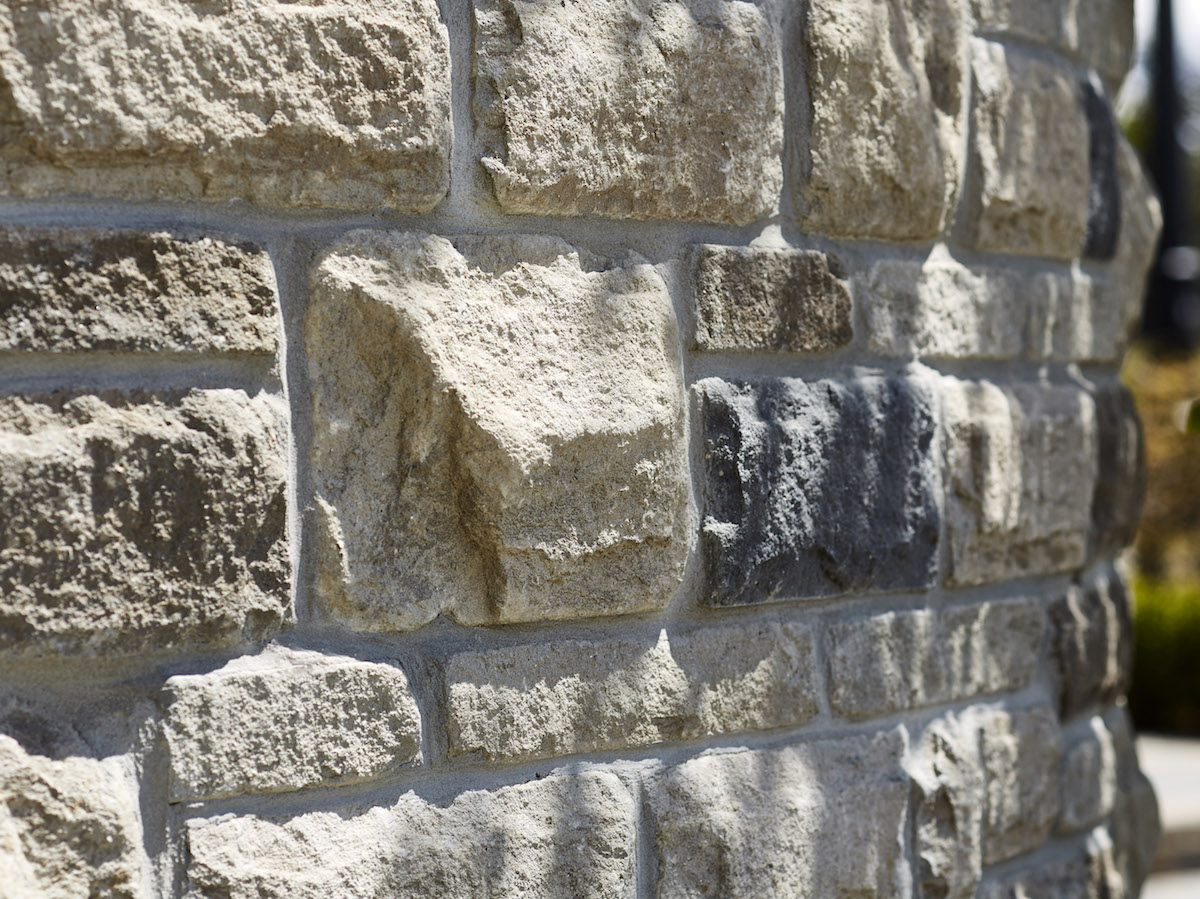 If you love the unique charm of natural stone, you've come to the right place. You may feel underwhelmed by the choices for exterior stone or perhaps limited to what your builder offers. The truth is, when it comes to achieving a truly authentic-looking stone exterior, your options are limited. But here's the good news: our special Building Stone checks all the boxes, including being a feasible option for any new home construction.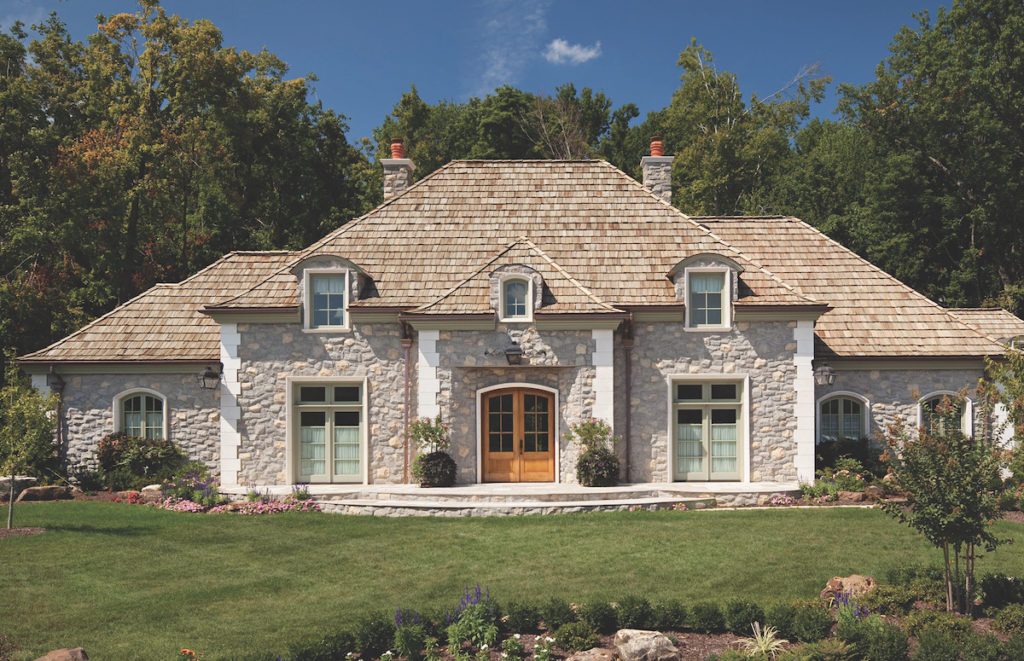 Quarried stone comes at a price
Some super high-end homes, with stone that looks deliciously medieval, use natural, quarried stone. This real stone comes from a quarry and with a high price tag. Sourcing and extracting the stone is costly, plus the installation requires particular skill and extended time. So, what if you want your home to look like a castle or a rustic farmhouse but don't have a monstrous budget? We have the answer.
How Arriscraft delivers the most natural look
Our manufactured Building Stone is unique in the world. Instead of being concrete based, it's calcium silicate stone. What's that? It's simply made from sand and lime that bind naturally together, producing stone with a fine, natural grain and the same long-term performance of quarried stone. Other manufactured stone products have an artificial smooth finish and sheen, whereas Arriscraft stone looks completely natural and we're able to create more authentic profiles too.
WATCH – Our Building Stone Video explains how we make our unique stone. Here are a few samples of our rustic stone styles with natural profiles.
Cumberland

Laurier

Fresco

Citadel
More than great looking, our stone is practical too!
Standard installation
Our Building Stone is designed to be installed using standard masonry techniques, just like brick. And although some patterns may take a bit longer than brick to install, it's much easier and quicker than quarried stone installation.
If your builder and their tradespeople haven't used Arriscraft stone before, we lead the industry with instructional material, including masonry instructions for every product.
DESIGN TIP: The mortar treatment can dramatically change the finished look. Stones can be set deep into the mortar or can protrude farther to expose more of the stone profile. Check out our Pinterest for inspiration.
Huge selection & great availability
Over 70 years, we have developed a massive product selection and offer several colours in each product style. (If you prefer modern stone, we have that too!). Unlike quarried stone that has limited supply and sometimes has to be sourced from distance regions, Arriscraft manufactures stone in Ontario and Georgia with dealers throughout North America. Check out your local dealer to see some product samples in person.
All the performance of quarried stone, without the cost
Our Building Stone falls between quarried stone (at the top end) and brick. The additional cost over the life of your mortgage is incremental when you look at it per payment. Plus keep in mind that our stone performs just like quarried stone, it will never fade, chip and look worn in any way. So, you'll save on maintenance over the years and your home will look as good 25 years from now as it does on day one.
Ideal for interiors too!
Arriscraft offers a beautiful selection of thin stone products that can be used for feature walls, fireplaces, indoor/outdoor rooms – the choice is yours. Our thin products are also calcium silicate stone and are guaranteed for the lifetime of your home. These versatile thin products are adhered like tile, so if you're a serious do-it-yourselfer, you can tackle this on your own. Adding quality stone is a fantastic upgrade.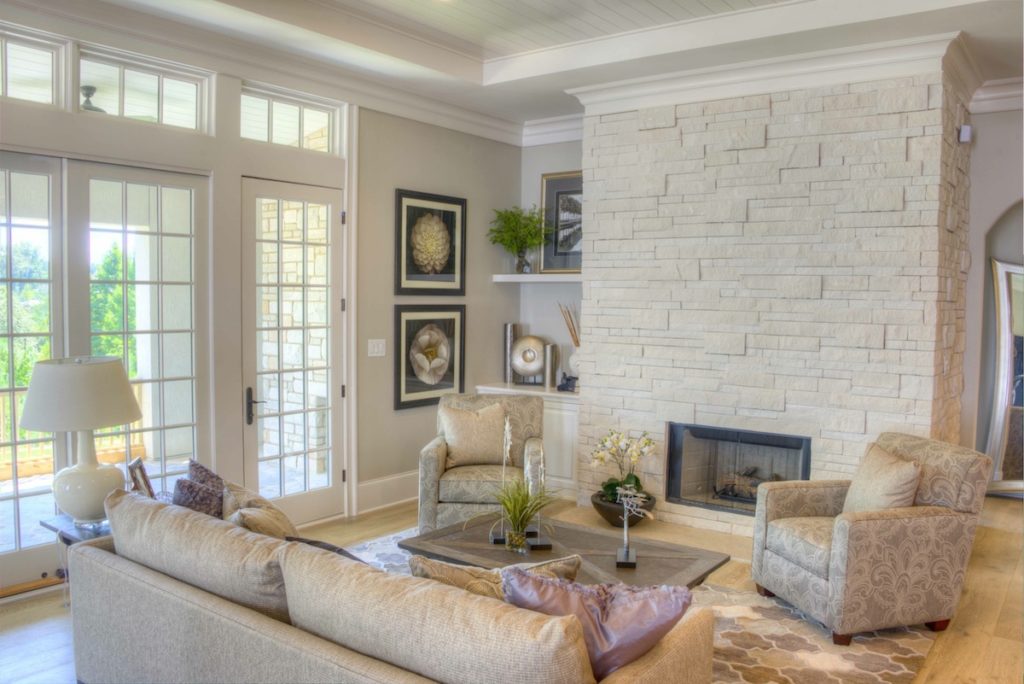 For more information, check out the product information and gallery on our website and here is our Residential Brochures (Canada / U.S.) that give you a great overview of our Building Stone selection. We think it's a great idea to see some product samples too – visit your dealer and see for yourself how authentic our stone looks!