ProGUARD Wall System Achieves New Fire Rating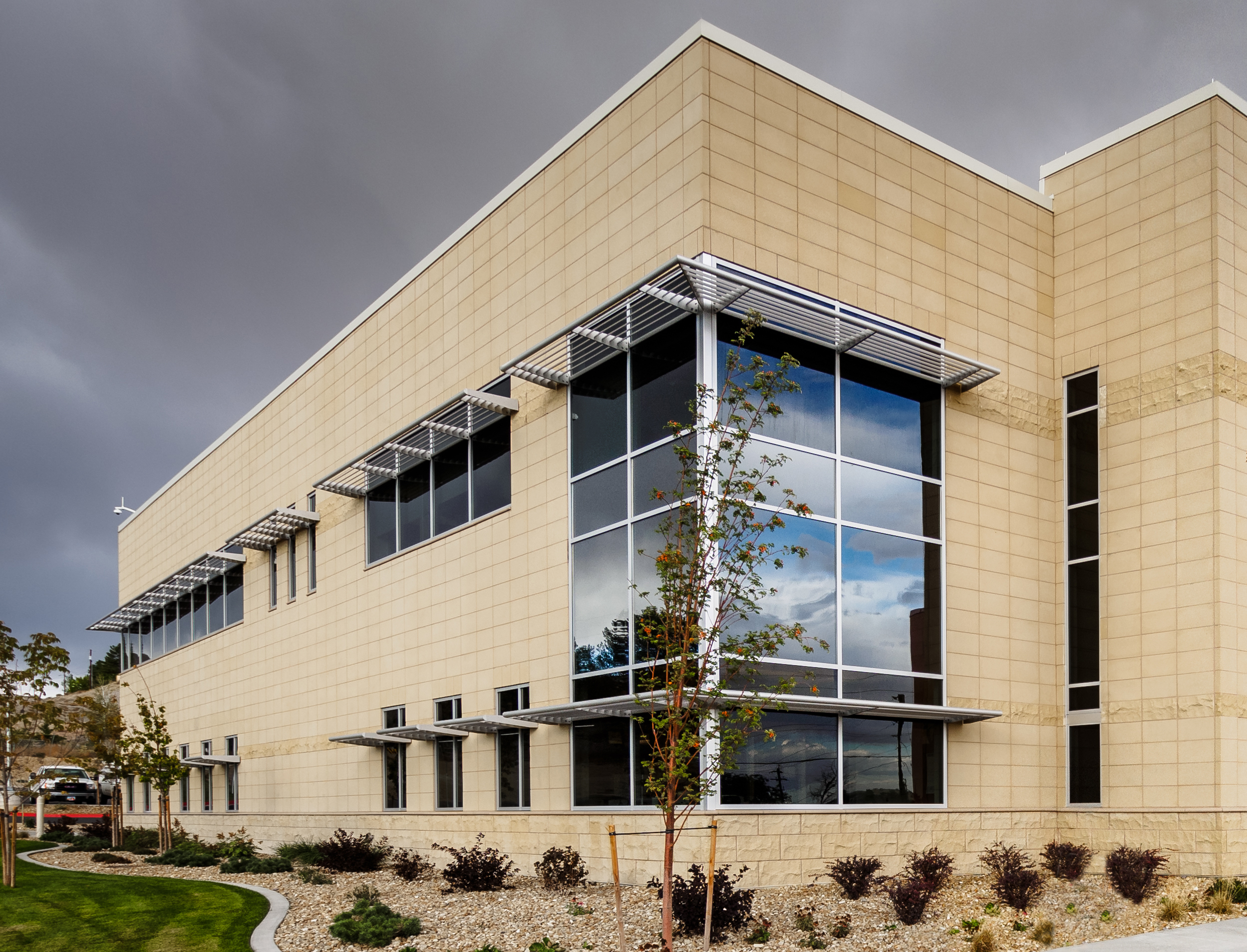 We're happy to share great news about recent testing of our proprietary ProGUARD DP® wall panel system. If you aren't aware, Arriscraft has the exclusive distribution rights to ProGUARD DP Insulated Concrete Board panels, which can be used with our calcium silicate thin-clad (veneer) stone. This innovative system meets today's rigid building codes in term of energy performance and installs in a fraction of the time of traditional wall systems. And today, we're please to share that wall assemblies that include ProGUARD®DP have now achieved fire rating assembly ratings. We recently tested our ARRIS-tile thin stone on 6-1/4″ thick ProGUARD DP panels with Intertek testing labs to ensure the assembly would meet the stringent requirements of the NFPA-285 and also achieve fire rated assembly ratings meeting the requirements of ASTM E119 and Building Codes.
For the purposes of testing the fire rated assemblies, the National Fire Protection Association requires incredibly rigorous testing to ensure life safety of building occupants and first responders. The ProGUARD DP and ARRIS-tile assembly was exposed to 2000 – 2500 degree Fahrenheit temperatures to ascertain if a fire could burn through the assembly in a fixed period of time.  The test consisted of exposing one side of the wall to a fire chamber and letting it burn for the allotted time frame (1 hour, 2 hour, etc.) and then, hitting the wall for a period of time with a 1-1/2″ diameter stream from a hose at full pressure.  The fire hose stream cannot punch a hole through the wall or the assembly fails the test.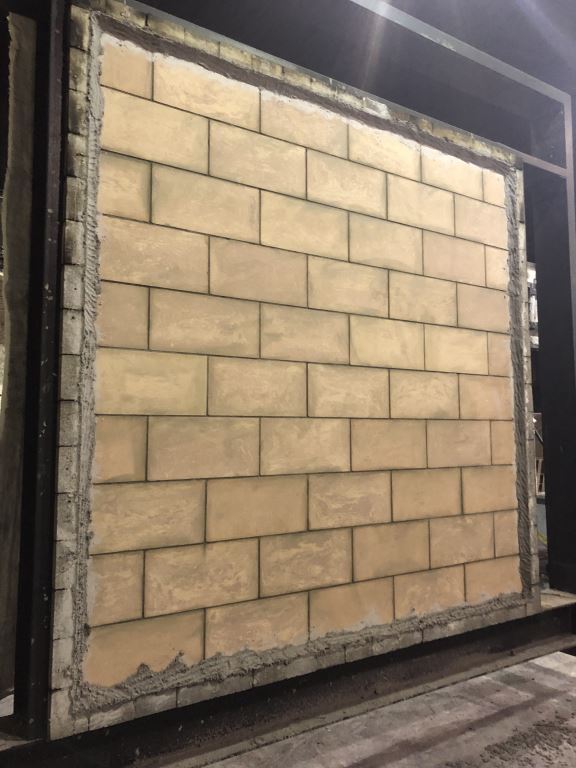 Below are the results of the fire resistance testing:
1 HOUR RATING: Our system achieved a 1 hour rating for both the interior and exterior wall. So, any Arriscraft calcium silicate veneer stone over any ProGUARD DP thickness offers a 1 hour NFPA fire rating.
2 HOUR RATING: We achieved a 2 hour rating for the interior wall. We are working on modifications in order to re-test the exterior wall in the near future. Once successful, our wall assembly will offer a 2 hour rating from both sides.
3 and 4 HOUR RATING: During this testing process we gained valuable knowledge into how we can engineer our system to meet the requirements for the 3 and 4 hour assemblies. These extended period ratings will require installation over a concrete block back-up (based on the fact that block will achieve a 3 hour rating on its own). Using our data from the 1 hour test, Arriscraft and engineers from Jensen Hughes (our fire consultants) are confident that we can meet these ratings.
Other products, such as thin brick, thin natural stone, thin porcelain tile, thin manufactured stone, and synthetic stucco will be optional finishes that will have engineering judgements so they too can be used in these assemblies.
NOTE: The ProGUARD DP wall assembly already meets NFPA-285 regulations (Standard Fire Test Method for Evaluation of Fire Propagation Characteristics of Exterior Wall Assemblies Containing Combustible Components).
A little more on ProGUARD DP®
In addition to use with Arriscraft Thin-Clad and General Shale Thin Brick and Thin Rock products, ProGUARD DP panels can be used for thin brick, thin natural stone, thin porcelain tile, thin manufactured stone, and synthetic stucco. ProGUARD DP Insulated Concrete Board is a combined system that eliminates the separate steps of installing the drainage plane, insulation, wire lathe and mortar bed because the concrete board and insulation board are laminated together and the insulation comes pre-cut with drainage grooves. ProGUARD DP features ¼" concrete board (rather than ½") for a lighter weight assembly versus traditional systems. The cost of the ProGUARD DP system is more than offset by the reduction in installation labour and it generally requires one third of the labour time and cost to install when compared to built-up assemblies.
To learn more, please visit our Product Page online, which includes product information, data sheets and installation guides.